Who Stole The Soul?
It's been a while since I posted on Ramspace. Our horror show season isn't the reason, as dark days generally equal great content and, let's be honest, we've had bad seasons before.
I can't say I've fell out of love with the club as I am pretty sure I have watched every single game home and away on TV. But something has felt different about Derby County this season and I am sure I am not the only one who has felt it.
Accepted all the challenges of Covid, last summer's transfer business didn't feel right from the off. Whether you agree or not, the decision to get Chris Martin off the wage bill was made. Not replacing him with at least one striker, if not two, was an inexplicable aberration we are still feeling now; Our chronic lack of goals seeing us still nervously ticking off the final few games with our championship status by no means secure.
With no recognised striker at the club, Philip Cocu's tedious pedestrian football led to a horrible start to the season with a succession of tonkings against more agile and better organised opposition. With Derby bottom of the league, his sacking was inevitable.
Whilst there has to be some sympathy in the context of having Rooney dropped on him and then having to continue to pick him, despite Wazza being horribly out of form and condition, there can be no excuse for the way Cocu prepared the team for the new season. Losing is bad but losing without barely having a shot, never mind scoring a goal was/is just soul destroying. The drubbings were awful but I don't recall a more depressing Rams game ever than that Barrow cup tie.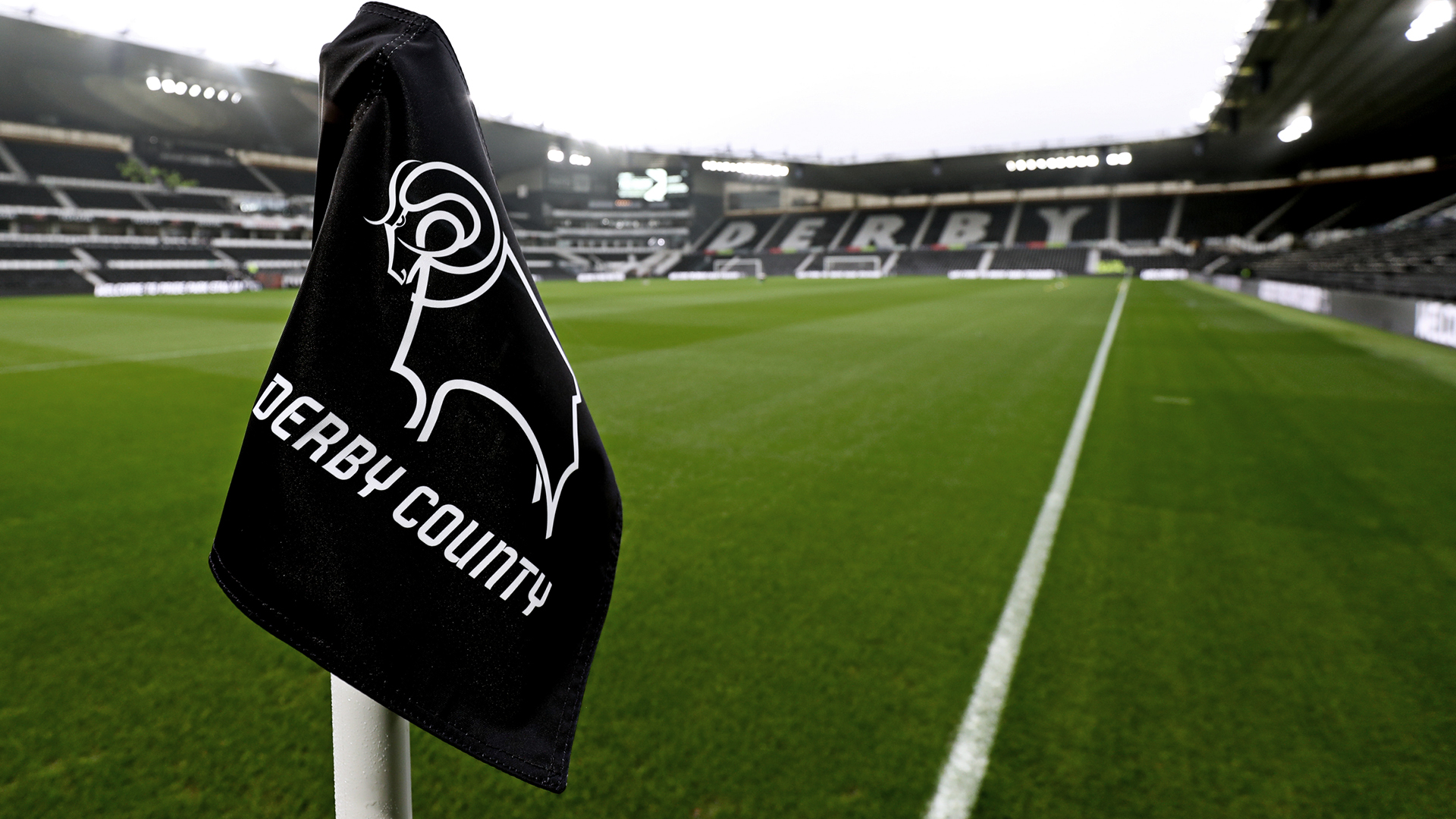 Rooney has turned the tide for sure, but by operating on a game by game basis to simply try to survive, our team (full of loans, kids and players in their last year) currently has no identity. Too often we try too hard to play the oppositions game rather than our own, making it tough to as yet see what wazzaball may look like. It also makes us massively susceptible to losing to crap opposition, which we do. Regularly.
With pubs shut and no fans in the ground, the only place fans can vent is the internet. Angry fans with time on their hands, feeling generally down with lockdown life anyway, have taken over the dcfc timelines, where even the most innocent comment is often flamed. Even worse, anyone who did post decent content just can't be arsed so you are left with no respite from some donkey calling you a voice of doom, happy clapper or "Daz from Chad" based on the nature of your comments. Even actual content creators all seem to morph into each other with an overload of Twitter pagers, Podcasters, Media pages all loosely saying the same thing and jumping on the same scraps of info.
Clearly nobody can ever say that Mel Morris does not love Derby County and has not spent a significant portion of his fortune on trying to get the club into the Premier League. However the harsh reality is that Mel came into a club with a sound financial base and a fantastic squad on sensible wages. He leaves us after 6 years of relentless soap opera on the edge of league 1, selling junior academy players for nominal fees to keep the lights on.
Even in selling the club, Mel somehow managed to 'sign off' twice only to never see funds arrive before we got to Erik Alonso. On the basis he was dealing with a financier who was subsequently arrested and seemly the only skint Sheikh in the world (who had already failed to deliver takeover funds twice before) it's hardly surprising things didn't work out. Third time lucky hey!  
It's not all been doom and gloom for sure but any fanbase can only take so much drama, disappointment, humiliation and ridicule. When your tenure at the head of an organisation is widely regarded as 'the banter era', it's safe to say you didn't do a good job.
This week, it looks highly likely that Erik Alonso will take over from Mel as owner and custodian of our club. Senor Alonso appears to be a colourful character with a definite air of mystery around his background, finances and plans for Derby. Until any of that becomes clear, it is understandable that there will be some nervousness, but frankly our current trajectory is League 1 and financial meltdown so right now, I'm all in for Estrelle and Tapas in the East Stand.
Whilst talk around new owners will pretty much always advance immediately to transfer budget and policy, the biggest job on Erik's hands in my opinion is to give us our identity back or maybe even give us a new one. Derby is a football town where everyone supports the Rams and even those who don't will likely be living with somebody or related to someone who does.
Derby have always had an amazing fanbase but I don't remember a time when there was more apathy and disconnection than there is now and that is not the club we all love. The club is absolutely desperate for a new era, new impetus and a new direction and we can only hope this is it.
The next few weeks are all about staying up. Once that is hopefully achieved, the takeover is done and Erik Alonso's blueprint is unveiled, then hopefully we will get our club back ready for a return to Pride Park next season…….and let's be honest, who's not counting the days until then?
Come on you Rams!